Hello there! Sorry for temporarily falling off the blogosphere. I haven't worn much interesting stuff, with the exception of a night out bar-hopping, but my boyfriend has those pics on his camera. I have also been visiting my parents this week, so I haven't been at my most stylish.
However, over the past couple days, I've been very interested in men's style. The reason for that is that I intend to make over my boyfriend. He has pretty good fashion sense already, but I'd like to see him mix it up more and add some variety to his clothes - I feel like he's always wearing the same things. I'd also like to see him layer more - I'm sure any of you fashionable ladies knows the merits of layering, and how it can add a lot of depth and interest to an outfit.
So he said that he's up for a bit of improvement, as long as I help him. But it will have to wait awhile, since 1) he's living out of a suitcase right now until he's done remodeling his condo and getting settled, and 2) he has a few pounds he'd like to lose first (teehee). In the meantime, I'm just browsing stores online and getting some ideas. And in my browsing, I've come across some items that I LOVE for him.
Levi's 527 jeans
Check out the model - these jeans make one's butt look amaaazing!
Lacoste Style In Play
James already has a good everyday cologne (Polo Blue), but I like this one for him too.
Maybe for special occasions or something.
Smells yummy.
Lacoste Carnaby sneakers
Classic. White. James doesn't have anything like this, but he needs to.
H&M blazer
James needs to embrace the blazer as a layering piece.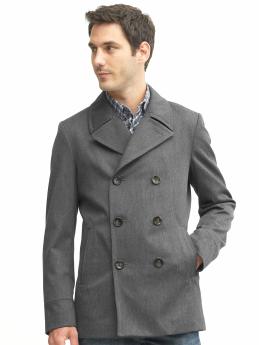 Banana Republic peacoat
I am so in love with this coat, that I am going to purchase it to give to James for either our one-year-anniversary next week, or else Christmas. (shh, don't tell him)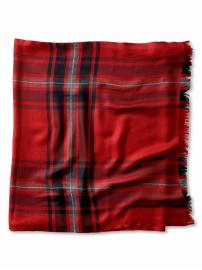 Banana Republic scarf
A classic.
Polo Ralph Lauren ribbed tank
Some consider it a fashion don't, but I kind of like guys wearing these as shirts with shorts or jeans.
James needs to tone up right now, but when he's at his best he likes to show off his guns. ;]
Old Navy sweater
I've never met an argyle I didn't like.
And I LOVE it in this orange tone.
The color would totally pop against James' black hair and medium coloring.
Armani Exchange studded tee
James loves graphic tees, and this would be an excellent addition to his collection.
The studs make it perfect for when we go clubbing.
Polo Ralph Lauren big pony polo
I like the cool design of this polo, and the mix of colors.
Comes in other colors too!